Description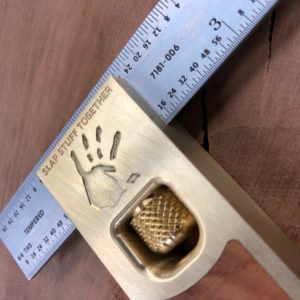 Designed by Tony Rouleau, a master machinist with a passion for woodworking, the Rouleau Square is the very best in American craftsmanship. And because these are limited run gems, the ability to customize your square is second to none. Each, painstakingly made by hand, can be customized to make over 300 different and unique artworks. Chances are that what you choose may be the only one in existence.
Your choice of USA MADE scale in either Metric or Imperial and length of 4″, 6″ or 12″ and 300mm or 600mm. Absolute precision. Stunning beauty. A tool that will be passed down for generations to come. 
Precise and Gorgeous – The Rouleau Square will be limited to only 100 units this year. Good luck!
---
All orders will made and shipped in the order they are placed, the last orders will be shipped by December 15th, 2019. 
---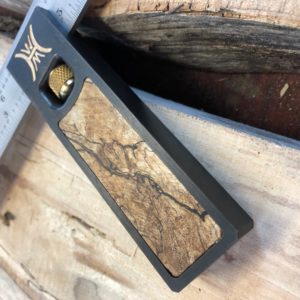 Pre-Ordering Notes:
INTERNATIONAL SHIPPING: Some wood types are regulated between international's borders. Cocobolo, Blackwood, or Rosewood can not be shipped internationally.
BUYER SUPPLIED WOOD: You will be contacted when/if you select  "Buyer Supplied" wood inlay in the weeks to come. The wood must be ready to be machined, if it is fragile (such as burls with gaps or cracks) it must be stabilized before it is shipped to Hillview Wood & Metal. We can do this, but there will be a $50 charge.
LOGOS: Brass Bodies Only. For those that select for their logos to be engraved, your logo files will need to be submitted to hillviewwm@gmail.com – They need to be high resolution (vectors preferred) and black and white.